Watson & Band Selected into the First-batch Trade Secret Protection Demonstrative Station in Xuhui District, Shanghai
2022-09-28
Published by:Editor
Recently, Shanghai Xuhui District Administration for Market Regulation released the name list of first-batch "Demonstrative Stations for Trade Secret Protection in Xuhui District". Watson & Band was honored to be the only law firm among the first-batch stations in the said list and received the nameplate for this honor.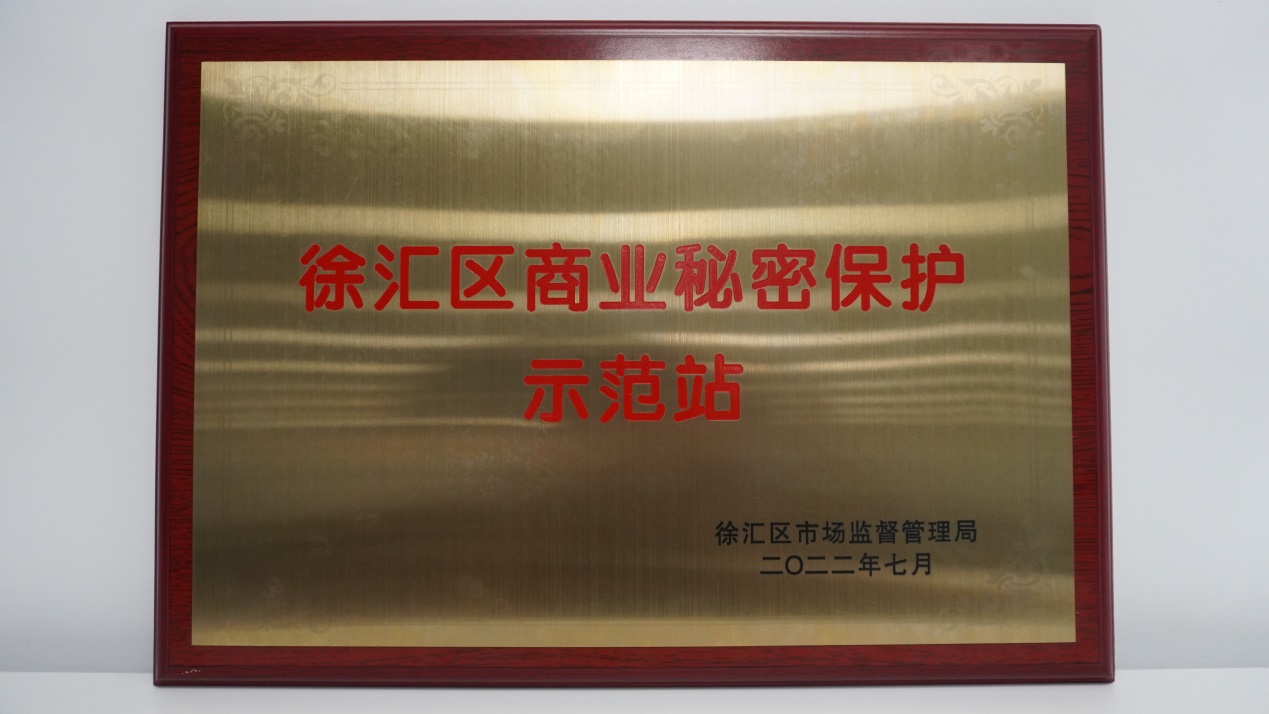 Over the nearly three decades' time, Watson & Band had been dedicated to legal services within the intellectual property field, and actively provided and explored services related to intellectual property rights and trade secrets for the high-tech industry and the enterprises within the industry, for which Watson & Band's service team is familiar with the legislative and regulatory documents and the needs of the enterprises within the said field.
Relying on its specialized manpower division and cooperation and its rich experience and high-quality expertise, Watson & Band has long been provided full services for domestic and foreign clients including prosecution, management, transfer and transformation and dispute resolution concerning IP rights. In particular, Watson & Band has accumulated rich experience and successfully cases in terms of trade secret management and protection in the enterprises' IP right system. The service team is able to, taking into account the changes in the relevant policies and legislation, tailor trade secret protection system and strategy for the enterprises, provide solutions to disputes over trade secrets and take actions accordingly, and thus the team becomes a strong backup force for the enterprises' IP rights.