On February 9, 2023, the Shanghai Trademark Association successfully held the "Meeting for Advancing Standard Satisfaction of Trademark Agents", during which it released the "Decision on Awarding Excellence Award for Overseas Trademark Protection" and the "Decision on Awarding Top Trademark Agency Cases".
Watson & Band IP Agent Ltd. was honored with the "2022 Excellence Award for Overseas Trademark Protection in Shanghai" for its constant outstanding performance in overseas trademark protection. In 2022, Watson & Band IP Agency Ltd. handled hundreds of overseas trademark applications and resolved dozens of overseas trademark disputes, helping enterprises expand into overseas markets and navigate complex intellectual property environments.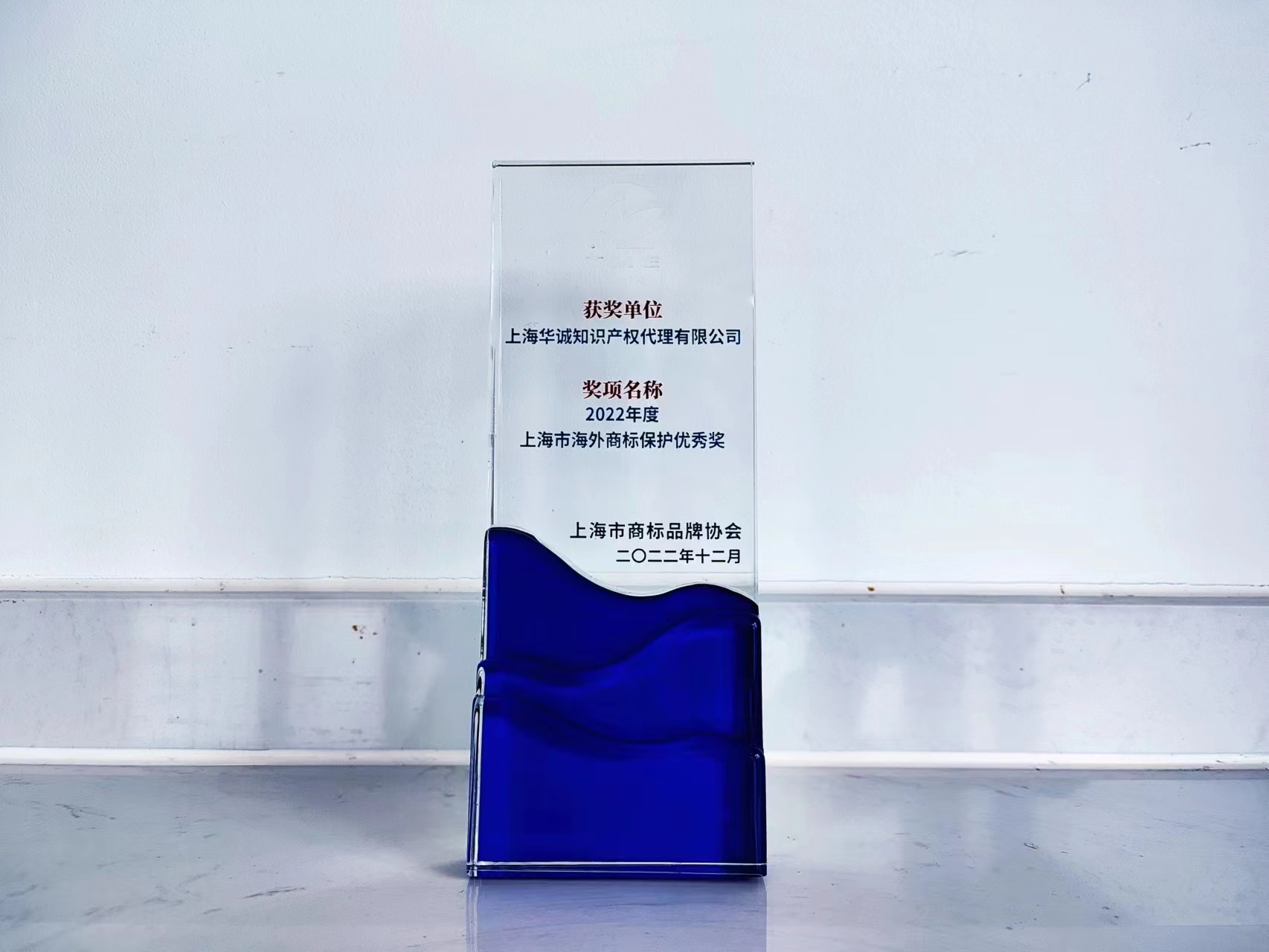 In addition,the trademark opposition case involving the "钢宝王STK and device" trademark that Watson & Band Agent Ltd. represented for the client, was selected as one of the "2021-2022 Outstanding Trademark Agency Cases in Shanghai" after submission by the company, material review, online voting evaluation by the judging panel.
[Case summary]

The court supported the applicant's claims of trademark similarity and "well-known trademark" based on the requirements of the case, applying Article 13.3 and Article 30 of the Trademark Law simultaneously.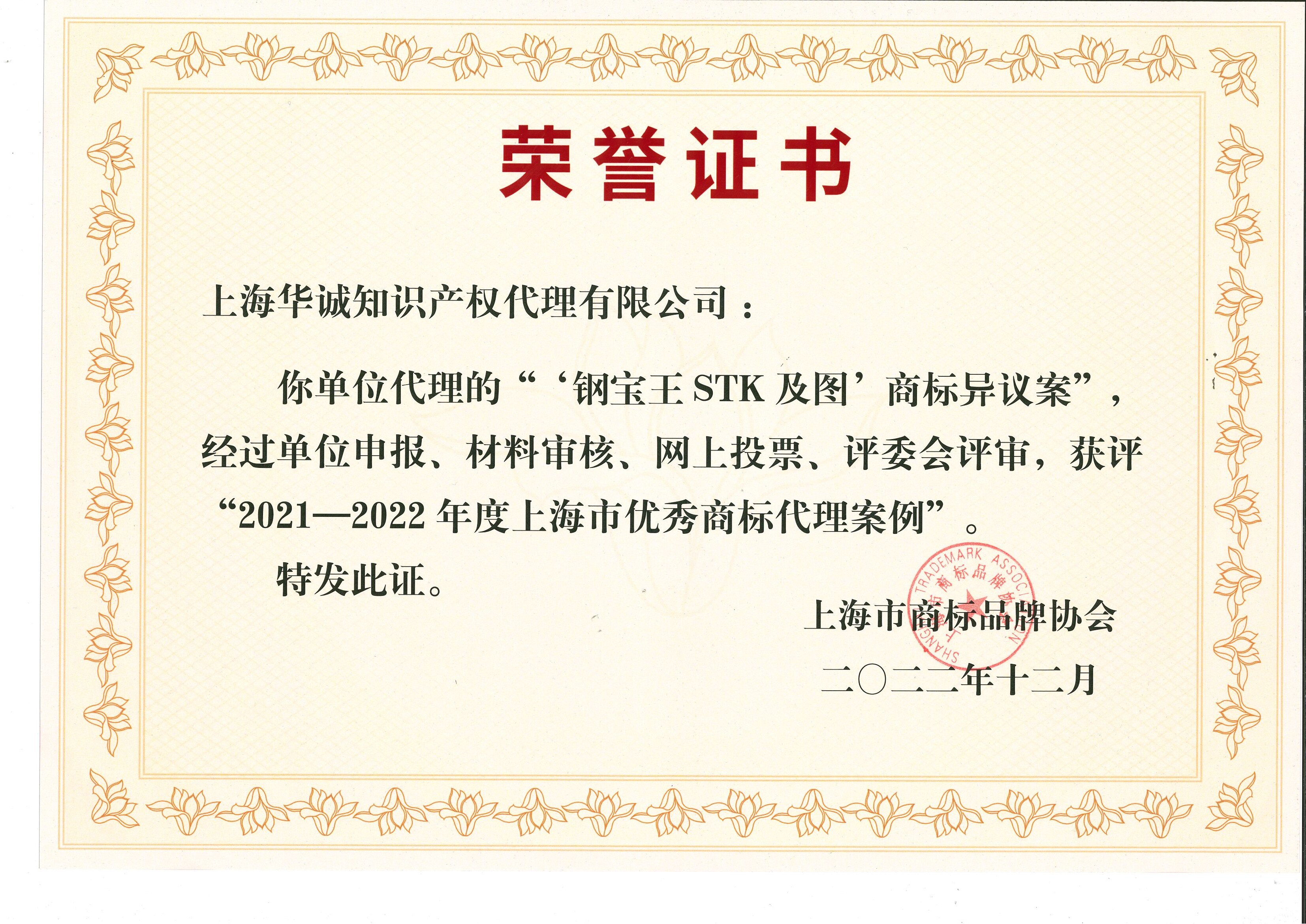 W&B specializes in providing overseas protection of trademarks for Chinese enterprises, including overseas monitoring, layout and registration of trademarks. In addition, W&B actively educates Chinese enterprises about cases and judicial practice of overseas trademark protection, helping them plan their trademark portfolios and address disputes concerning overseas trademark rejection, opposition, invalidation, revocation, etc.
Furthermore, W&B has played an active role in supporting the "Shanghai Office for Overseas Trademark Enforcement" by verifying and examining trademarks for key enterprises in Shanghai and providing consulting services on duty. It also participated in publicity and training programs on overseas trademark enforcement and protection organized by the Shanghai Trademark Association, sharing experience in handling actual cases relating to overseas trademark enforcement with enterprises.