On September 3rd, Watson & Band's Senior Founding Partner, Shenmin Xu, headed Watson & Band's IP team, visited and talked with Gansu Provincial Intellectual Property Office (hereinafter the "Gansu IPO"). The team comprises Watson & Band's Managing Partner, Jean Yang; General Manager of Watson & Band IP Agent Ltd., Hua Xiao and Vice General Managers of the same, Yingcong Xu, Liming Zhang and Guohua Tang; and General Manager of Gansu Branch Office of Watson & Band IP Agent Ltd., Wei Cui. Director of the Gansu IPO, Xiaoli Zhu and Deputy Director of the same, Jiantao Zhang, and Director of Lanzhou Representative Office of the Gansu IPO, Hong Shi, received and had a meeting with Watson & Band's IP team.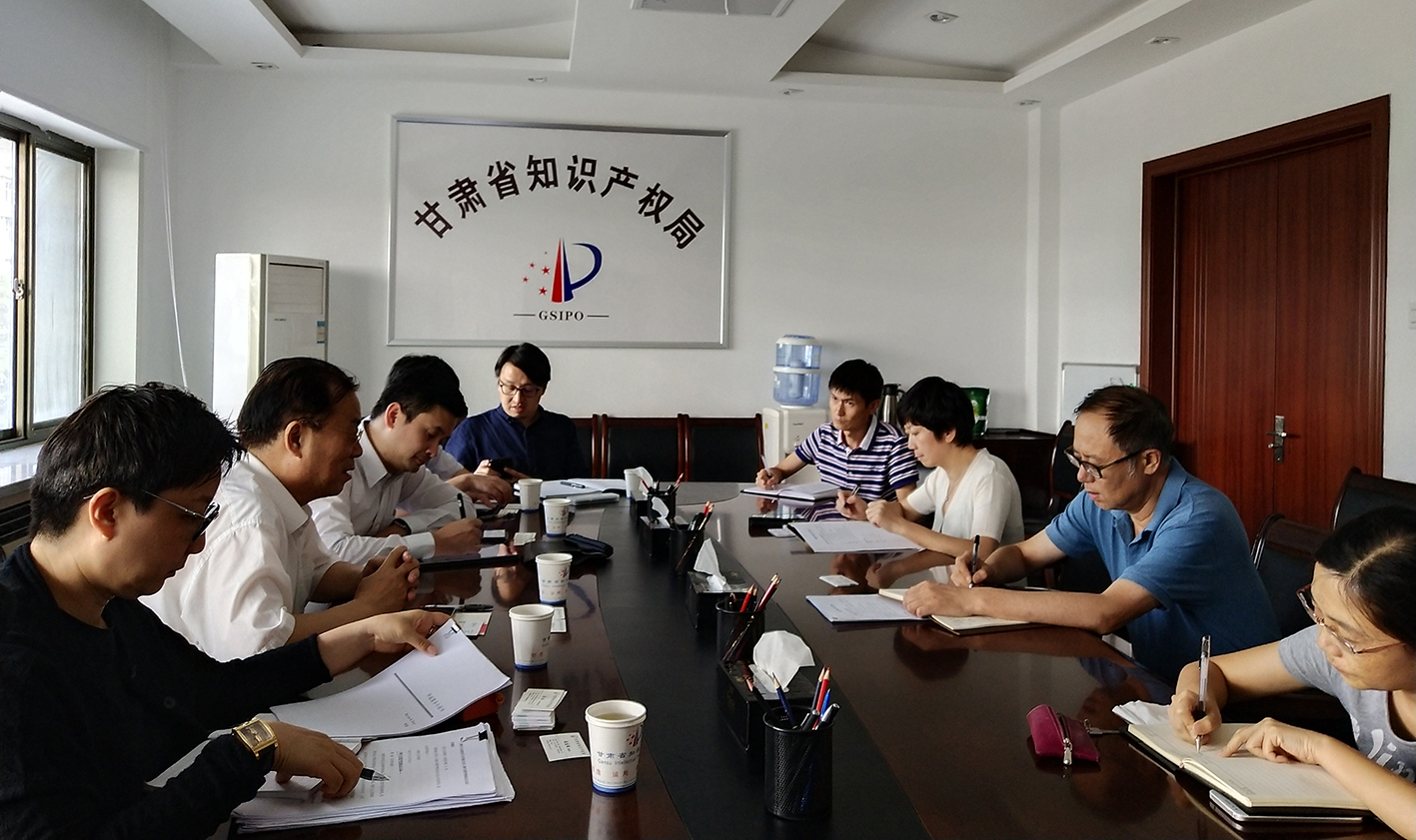 Watson & Band's team first introduced its latest developments and reported the recent work done at its Gansu Branch Office to the Gansu IPO. The parties also discusses about the various services that the Gansu Branch Office can provide for the local enterprises. Specifically, the services include patent applications, training programs, enforcement actions and IP standardized management. Meanwhile, Watson & Band is also capable of providing individualized services for specific patents or trademarks, taking into account the circumstances of the local enterprises or industries.

The Gansu IPO highly recognized the recent performance of Watson & Band's Gansu Branch Office and encouraged Watson & Band to keep up the good work and provide IP services with higher quality and efficiency to the local enterprises.
[Watson & Band's Gansu Branch Office]
Watson & Band's Gansu Branch Office, incorporated in August 2017, is located in Lanzhou – provincial capital of Gansu.
The Gansu Branch Office, adhering to Watson & Band's philosophy throughout the years, dedicates itself to providing high-quality and efficient IP services for local clients in Gansu Province. The services cover a full range including patent/trademark prosecution, patent search, trademark opposition/review, standard implementation and intellectual property transfer, etc.
Contact Information:
Tel: 0931-8151173
E-mail: gansu@watsonband.com
Website: www.watsonband.com