On August 4, 2021, President of Shanghai Chongming District Bureau of Justice, Ms. Feng Shi, Deputy Director of Market Service Department of the 10th China Flower EXPO Headquarters, Mr. Chaoping Gu, along with three other colleagues, visited Watson & Band's Shanghai Head Office. Watson & Band had a friendly conversation with the visiting team.
At the meeting, President Shi and Director Gu, on behalf of the Bureau of Justice and the Flower EXPO Headquarters respectively, spoke highly of Watson & Band's active contributions to the successful preparation and operation of the great event as the "earliest and most reliable participating legal service team", thereby accomplishing "zero litigation" throughout the entire process. Also, they delivered recognition for Watson & Band's diligent work from major directors of Chongming District, and presented Watson & Band a souvenir vase printed with "Watson & Band·Blossom of the Chinese Dream".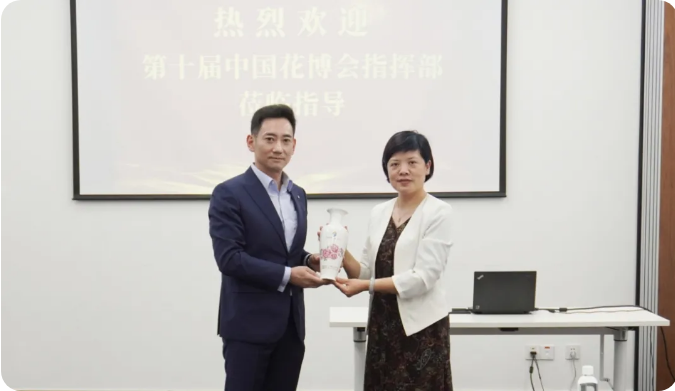 Watson & Band's Managing Partners, Mr. Jeff Kong and Mr. Frank Qian expressed gratitude on behalf of the firm and introduced Watson & Band's on-site team work provided by Partner Yifan Shen and his team members during the event. The team drafted, reviewed and revised around 1000 contracts that involved the EXPO's sponsor recruitment, licensed products development, domestic and international exhibitors, venue construction, event site operation, advertisement launch, advertising and promotion, and ticketing development, etc. In addition to the on-site service team, relying on our expertise, experience and industrial resources in practice areas including corporate and commercial and intellectual property, Watson & Band also assisted in the structuring and improvement of the EXPO's sponsor system and detailed various sponsor rights and interests via teleworking and teleservices, and provided professional guarantee for the IP commercialization during the event.
In the meantime, taking the opportunity of the 10th China Flower EXPO, Watson & Band also expressed our dedication to better serving the "Post-Flower-Expo Era" – we will have more involvement in Chongming's economic construction based on our professional legal services and contribute our power and wisdom to help accomplish Chongming's strategic goal of building up the world-class eco-island.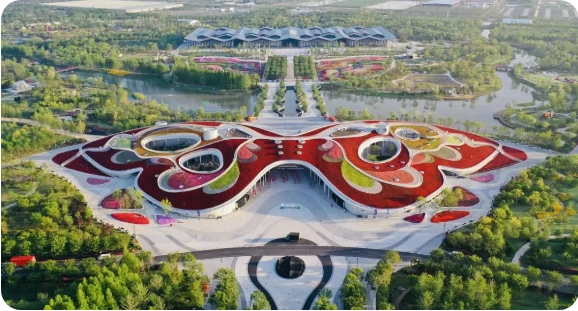 The two sides posed for pictures after the meeting.