Watson & Band Successfully Hosts China Law Salon Series – Market Supervision and Law Enforcement Practices under the Anti-Unfair Competition Law and the Advertisement Law
Mon May 28 16:25:00 CST 2018
Published by:Editor
On the afternoon of May 24th, Watson & Band specially invited a front-line law enforcement officer to be the guest lecturer (hereinafter the "Lecturer") for its May China Law Salon Series - Market Supervision and Law Enforcement Practices under the Anti-Unfair Competition Law and the Advertisement Law, for which topic the Lecturer shared practical experiences and suggestions with the enterprise representatives and W&B lawyers. W&B's Managing Partner, Frank Qian, made the opening speech for the lecture.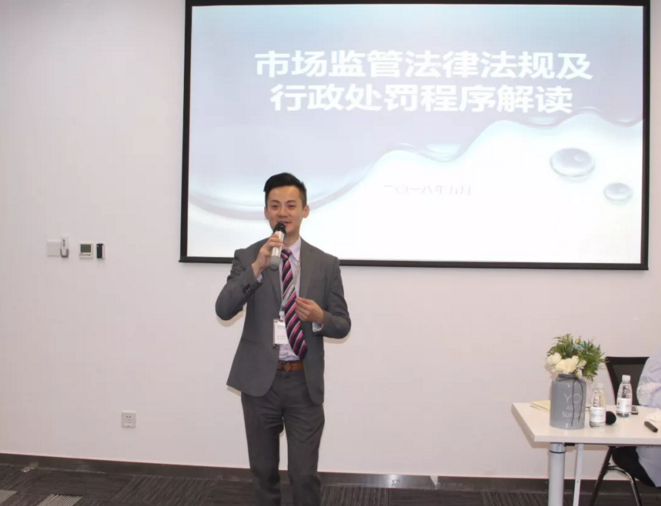 The Lecturer started from the relevant provisions under the new Anti-Unfair Competition Law, which just had its first amendment ever since its enactment more than twenty years ago, and cited a number of cases to clarify the types of unfair competition conducts that are now regulated under the new law, such as commercial bribery, false advertising and illegal premium sales. The Lectures combined the legislation and the cases to guide the attendees on risk control issues in connection with unfair competition.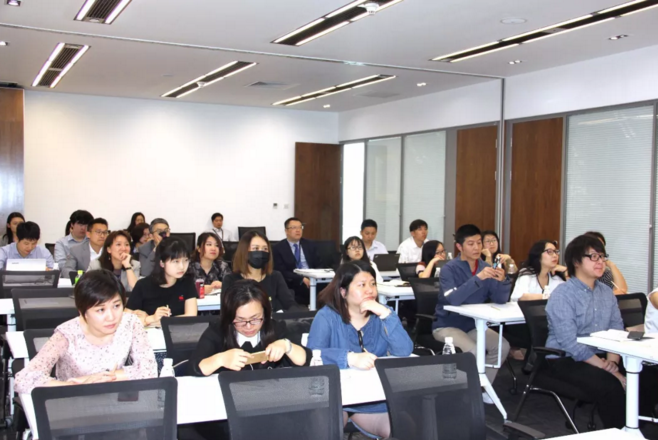 The Lecturer then continued with the Advertisement Law and the Interim Measures for the Administration of Internet Advertising, which were either amended or promulgated in recent years. Again, with a number of typical and influential cases, the Lecturer elaborated on practical issues that are closely related to the enterprises' routine operations for the attendees, including how to make an advertisement accurate, definite and clear; changes in the burden of proof regarding the content authenticity of an advertisement under the new Advertisement Law; how to reasonably apply numbers in an advertisement; definition for and substantial influences of false advertising; prohibited elements in an advertisement; and exemption of absolute wording. Meanwhile, in view of the current increase in the number of professional counterfeit hunters who are targeting at Internet advertising, the Lecturer also taught the attendees some skills in responding to such complaints, and reminded the enterprises of appropriate adjustments to their advertising strategy, so as to avoid the risks that might occur in their advertising activities.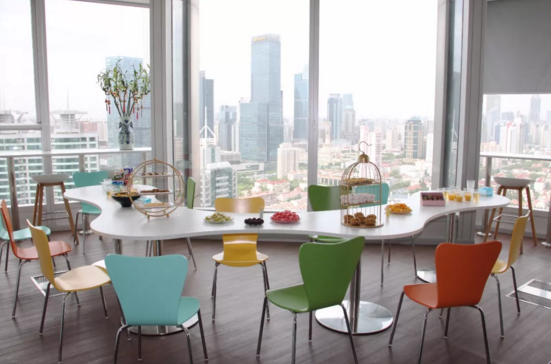 W&B provided a delicate tea break at the interval of the lecture, so that the attendees and W&B lawyers would have discussions in a relaxed atmosphere. During the closing Q&A session, the Lecturer accurately answered questions from the attendees and W&B lawyers about the compliance problems under the Anti-Unfair Competition Law and the Advertisement Law that already occurred or might occur in routine operations.
The lecture was well received among the attendees for its strong practicability and benefits. W&B will continue to host regular China Law Salon series lectures on hot topics within the industry. Please follow our WeChat account publications and official website updates. We sincerely invite representatives from various enterprises to attend our lectures.