The professional module of CCG EXPO 2018 (China International Cartoon & Game EXPO) was held at INTERCONTINENTAL SHANGHAI EXPO from July 2nd to July 4th, 2018. Watson & Band was again an exhibitor at No.D6 booth, taking the opportunity to seek cooperative partners in the areas such as copyright introduction, film and television investment and distribution, IP adaptation, brand licensing and litigation and enforcement. Meanwhile, Watson & Band had great talks and communications with peers in the cartoon and game industry.

Watson & Band has long been dedicated to legal services in the culture and entertainment industry, through which it has accumulated a profound understanding about the current status and environment of the domestic industry and the advanced industrial developments both home and abroad. It has provided full-range services for enterprises and/or organizations in the performing arts and brokerage industries, and in particular, it has formed prominent strengths in the related IP and legal services and is adept in providing integrated services based on the business characteristics of each specific enterprise. Meanwhile, relying on its decades of practice in the entertainment law area, Watson & Band is familiar with such legal issues and their solutions as may be involved in different stages of the industry. In recent years, Watson & Band has successfully served a number of domestically or internationally renowned culture and entertainment companies, media groups or sports clubs by customizing solutions and providing comprehensive high-quality services for them.
Watson & Band has excellent performances in the cartoon and game industry. The unfair competition dispute that it represented for Blizzard's game Hearthstone against the infringing game Legend of Crouching Dragon played an important influence on the formation of a harmonious market atmosphere, and was therefore selected as a Top 10 Typical IP Case in Shanghai in 2014. Later on, the copyright and unfair competition dispute that Watson & Band acted for the game Six Schools was also selected as a Top 10 Typical IP Case in Shanghai in 2015.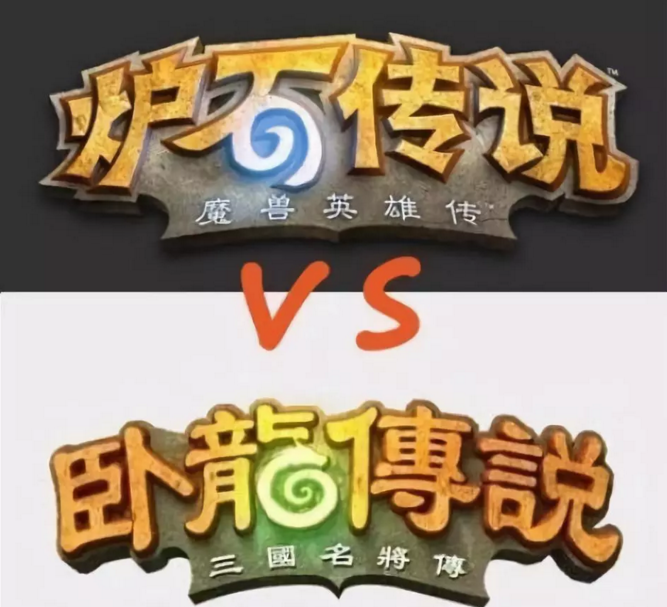 In culture and entertainment areas other than cartoon and game, Watson & Band also had excellent performances. Once engaged by the innovative brand under Mahua Funage – Shanghai Dreamland Cultural Development Co., Ltd., Watson & Band provided full range of services for the first interactive drama festival inChina– the First Shanghai (Jiading) Interactive Drama Festival, including copyright licensing and introduction, performance contract negotiations, drafting of corresponding production contracts and assistance in negotiations. More specifically, the services covered (i) five interactive dramas, namely, the first virtual reality interactive drama in China – Sleep, the street view interactive drama I am Bai Xiao Fei adapted from the super popular IP animation Zombie Brother, the large UAV German-presented electronic concert – Murmuration, the Canadian-presented image interactive drama – Robot Xiao Bai and the Girl, and the U.S.-presented robot concert – Simon and His Friends; (ii) ten public cultural activities such as Art and Science Public Experience Day; (iii) seven workshops including Augmented Reality Technology and the Performing Arts; (iv) two forum discussions including Better Arts and Technology, Better Life; and (v) an originality competition. These dramas, concerts and activities directly attracted an audience of over 5,000, and activity participants of over 30,000.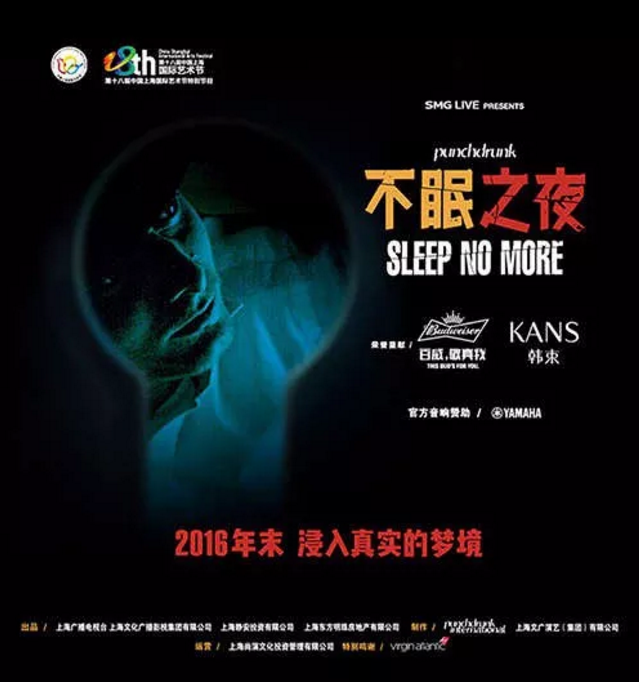 Immersive drama is an innovative type of drama that has been widely tracked all over the world in recent years. Sleep No More, as a capstone for immersive dramas, has been performed in New York for five consecutive years. The newly-produced Shanghai version of the drama was initiated by a press conference on July 13th, 2016. The venue for the drama is the MicKinnon Hotel, which is located on West Beijing Road in Jing'an Distict and was modified from one building into ninety rooms on five floors. This is also the first special immersive theater inChina. Thirty performers presented each performance in the length of three hours. Watson & Band's culture and entertainment team was retained by SMG Live on October 1st, 2015 and since then has been providing comprehensive legal services for the introduction of the drama, including but not limited to negotiations over the copyright introduction and production licensing agreements; contractual arrangements for work remunerations and insurances of the overseas production team and the cast and crew members; negotiations over the overseas props procurement agreements; drafting and review of the series of theater decoration project contracts; negotiations over the theater-hotel contract; and legal issues in connection with routine operations of the project company.
Culture and Entertainment Services
Watson & Band's professional lawyer team has rich experience in the culture and entertainment area. The team has represented a multitude of renowned individuals or companies in the area and successfully enforced their legitimate rights and interests. Watson & Band's services in this area include:
● Assisting in completing administrative review and approval formalities required for film and television production or culture and entertainment brokerage companies;

● Assisting in drafting distribution, agency distribution, assignment or license contracts, agreements or other legal documents in connection with film and television works and cultural and entertainment products;
● Providing legal consultations on investment, financing, operation and/or cooperation in the entertainment industry, as well as drafting and review of relevant legal documents, and negotiations;
● Formulating protection plans and conducting enforcement actions for copyrights, trademark rights or other IP rights in the culture and entertainment area;
● Providing protection and legal remedies for individuals in the area in connection with their rights of portrait, reputation and honor;
● Conducting notarization in the name of the clients, and issuing lawyer's letter;
● Providing legal advice as per the clients' requirements;
● Providing legal services related to the incorporation, merger and acquisition, restructuring and deregistration of culture and entertainment companies;
● Providing legal consultations and resolving disputes over tax issues involved in routine operations and performance projects, and assisting the clients in communicating with the tax authorities.