On July 16 and 17, the winner list for the "2020-2021 TOP 10 China Outstanding IP Agencies" jointly organized by IPHOUSE and IPLEAD was released. The TOP 10 List, relying on data related to litigation within the year, objectively and factually displays service levels of the IP agencies in China and is therefore well-recognized within the industry. Watson & Band, with its long-term excellent performance and professionalism within the IP area, and in particular the patent civil litigation area, is listed in the Patent Civil Litigation Chapter of this year's TOP 10 List.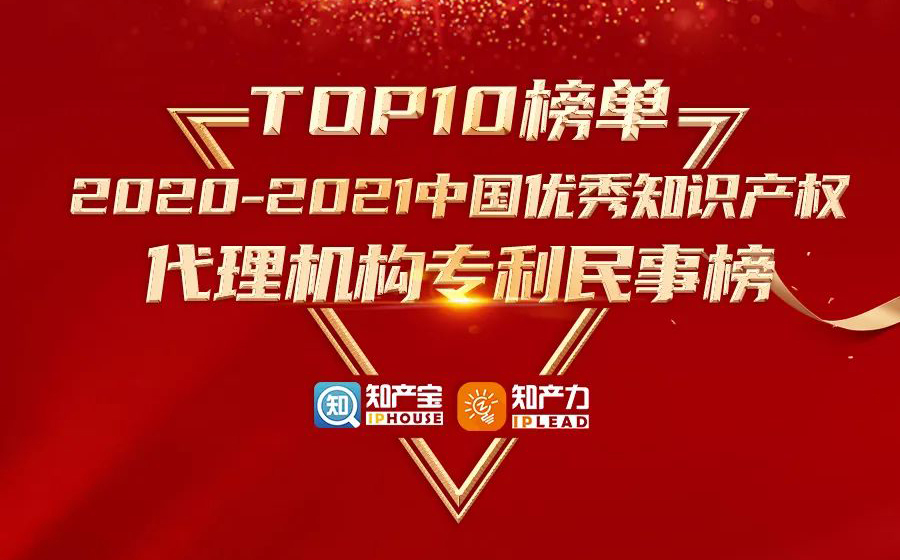 As one of China's oldest intellectual property service providers with the qualifications as a foreign related patent agency, Watson & Band has successfully resolved many IP litigation cases, including many "firsts" in Chinese IP jurisprudences, for example, the first patent infringement case between two foreign companies and the first patent infringement case between a Japanese company and a Chinese company.
In recent years, a number of patent litigation lawsuits that Watson & Band's patent litigation team represented for the clients were successively selected as an Exemplary Case of the Year by Shanghai IP Court, a Typical Case of the Year by the former Patent Reexamination Board, a Top 10 Case for Judicial Protection for IP Rights by Jiangsu Higher Court, and compiled into the Supreme People's Court's Annual Report on Intellectual Property Cases. Also, Watson & Band's IP litigation services have been well-recognized on various rankings of world renowned legal media or rating agencies.
Meanwhile, supported by the solid patent litigation background, Watson & Band's patent prosecution team applies the extensive litigation experience to patent applications, and thus the patent services cover the entire lifecycle of patents from mining, application and acquisition to enforcement and further to transfer and commercialization, ensuring a full-course escort for the clients' rights.
The TOP 10 List's evaluation process spent months on the submissions of over 400 IP agencies. The panel relied on the litigation data preserved in IPHOUSE, selected IP cases concluded with judgments or rulings during the period from January 1, 2020 to December 31, 2021 as the basic data; then the panel conducted accurate tag extraction, elaboration and manual filtering of the basic data, carried out multi-dimensional evaluation by taking into account elements including the court level, case nature, success rate, support rate for the claims, litigious party, maximum claim amount, identity of the client and number of exemplary cases, etc. Undergoing all said procedures, the TOP 10 List finally came to the public attention this July.